The advantages that steel offers to the construction sector have long been recognised by designers and specifiers. This is demonstrated by steel's market share which, over the past 15 years, has consistently been approximately 90% for single-storey industrial buildings and 70% for multi-storey non-residential buildings.
The versatility of steel gives architects the freedom to achieve their most ambitious visions. Structural steel is an essential component of most stadia, shopping centres and commercial developments; steel cladding systems adorn iconic, landmark structures worldwide. Steel is one of the most sustainable construction materials. Its strength and durability coupled to its ability to be recycled, again and again, without ever losing quality make it truly compatible with long term sustainable development. Building owners value the flexibility of steel buildings, and the value benefits they provide, such as the light, open, airy spaces that can be created, making it ideal for modernisation, reconfiguring, extending or adapting with minimal disruption, and without costly and sometimes harmful demolition and redevelopment.
Even without these benefits, steel is often the first choice on the basis of cost alone. Many of the advantages of steel construction are applicable to all building types and sectors.
Steel also is a non-combustible material.
Lightweight Steel Roofing
Is your roof too large to be done in pre-fabricated timber or are you shipping roofs into Africa and paying dearly for transport? Maybe you wish to supply low-cost roofs or simply prefer non-combustible roof structures? Whatever you need – Ultra-Span offers the solution!
Your local MiTek licensed fabricator can provide you with design and pricing information on Ultra-Span utilizing state of the art MiTek 20/20 software, alternatively your MiTek regional offices will gladly assist.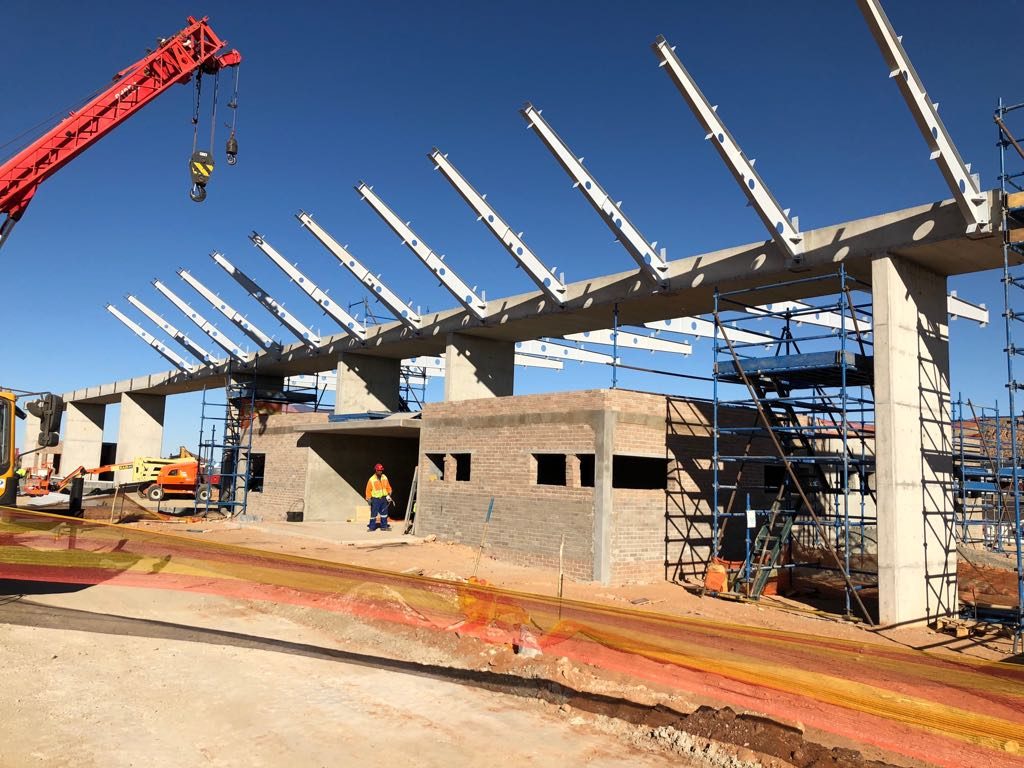 For the same steel weight, it is possible to get better performance in terms of resistance and stiffness, with a truss than an I beam. This difference is greater for long spans and/or heavy loads. The full use of this advantage is achievable if the height of the truss is not limited by criteria other than the structural efficiency, e.g. a limit on total height of the building. However, fabrication of a truss is generally more time consuming than for an I beam, even considering that modern fabrication equipment is highly efficient.
The balance between minimum weight and minimum cost depends on many conditions: the equipment of the fabrication factory, the cost of manufacturing; the steel unit cost, etc. Trusses generally give an economic solution for spans over 20m.
An advantage of the truss design for roofs is that ducts and pipes that are required for operation of the buildings services can be installed through the truss web, i.e. service integration.